What's the beginning of all kinds of monsters we see now in the movies or anime?
No doubt the movie "King Kong" released in 1933 will be the answer!


From Wikipedia
King Kong should be the first monster appeared in the world in early years, and it's also a milestone for the movie factory, since then lots of "Science Monster" start to take part in movies and became a popular theme among the childhood and youth.
Therefore resin kits and toy figures of King Kong got their productions immediately, becoming the most welcome character and hit a big sales and profits then.


Picture Source
As you can see, King Kong figures usually displayed with a plane or a beauty grabbed in hand, this is what we know from the movie and most likely to happen when a King Kong strike the city, almost everyone who know King Kong are very familiar with the scene. So did the toy figures do.
And what happened after King Kong?
Another giant and amazing monster came to our world from somewhere deep in the sea!
His name is.........yes.......it's Godzilla!


From Wikipedia
Someone said that Godzilla was born because of King Kong, who drove people to write the stories about science monster fictions and made them come true in a movie, and Godzilla was the great job of these works.
In 1953, a movie named "The Beast from 20,000 Fathoms" released, a fictitious dinosaur called "Rhedosaurus" was waked up by the Nuclear Test, he went to New York and destroy everything he saw. This fiction is a success, and in 1954 another movie "Godzilla" filmed by a Japanese enterprise also stroke a success, and continued the story series of science monsters until late 2004, sine that Godzilla became a well-known monster.
Just like King Kong, Godzilla has gained a large number of fans in the period of time, and also he has plentiful resin kit and toy figures.


Picture Source
Even now, you can still see some reviews in youtube or somewhere else!

Video Source
Meanwhile, Godzilla's enemies or friends also have their reviews.
For example this is the giant tortoise monster "Gamera":

Video Source
Or the giant butterfly monster "Mothra":


Picture Source
These science monsters all come from the series of Godzilla, and in the end they all have their own fans!
But, the last but not the least, my favorite character in Godzilla should be this one:


From Wikipedia
This is King Ghidorah!!!
A gold body and three-head dragon with a pair of giant wings, and he's much higher than Godzilla, also the resin kits and toy figures!


Picture Source
Here's a video about the combat between King Ghidorah and Godzilla (A really old video...):

Video Source
You see why I like King Ghidorah best? He's just an incredible monster!
And, there's also a kit review of the combat scene of King Ghidorah and Godzilla!



Video Source1
Video Source2
Video Source3
Until now, King Kong and Godzilla series are still the main topics of science monsters,
and we expect there will be a new series of science monsters that bring us a new experience.
So what will be next?
Maybe this is it : Rathalos from the Monster Hunter!
And this is a fan made painted resin kit: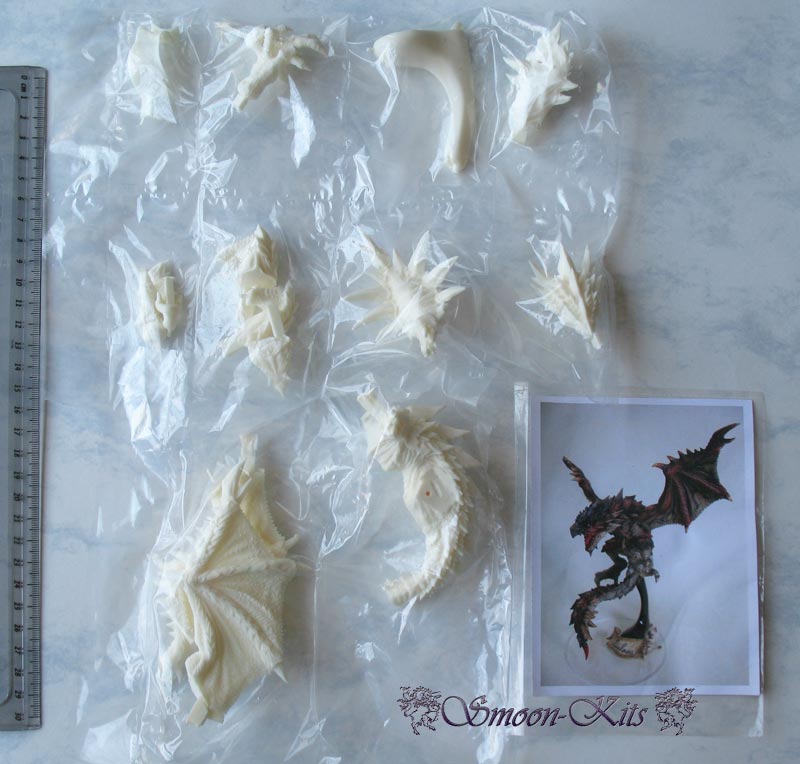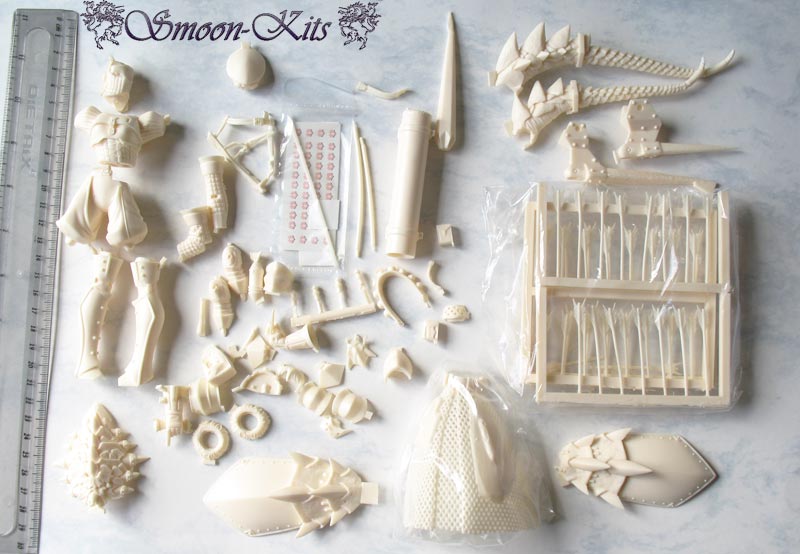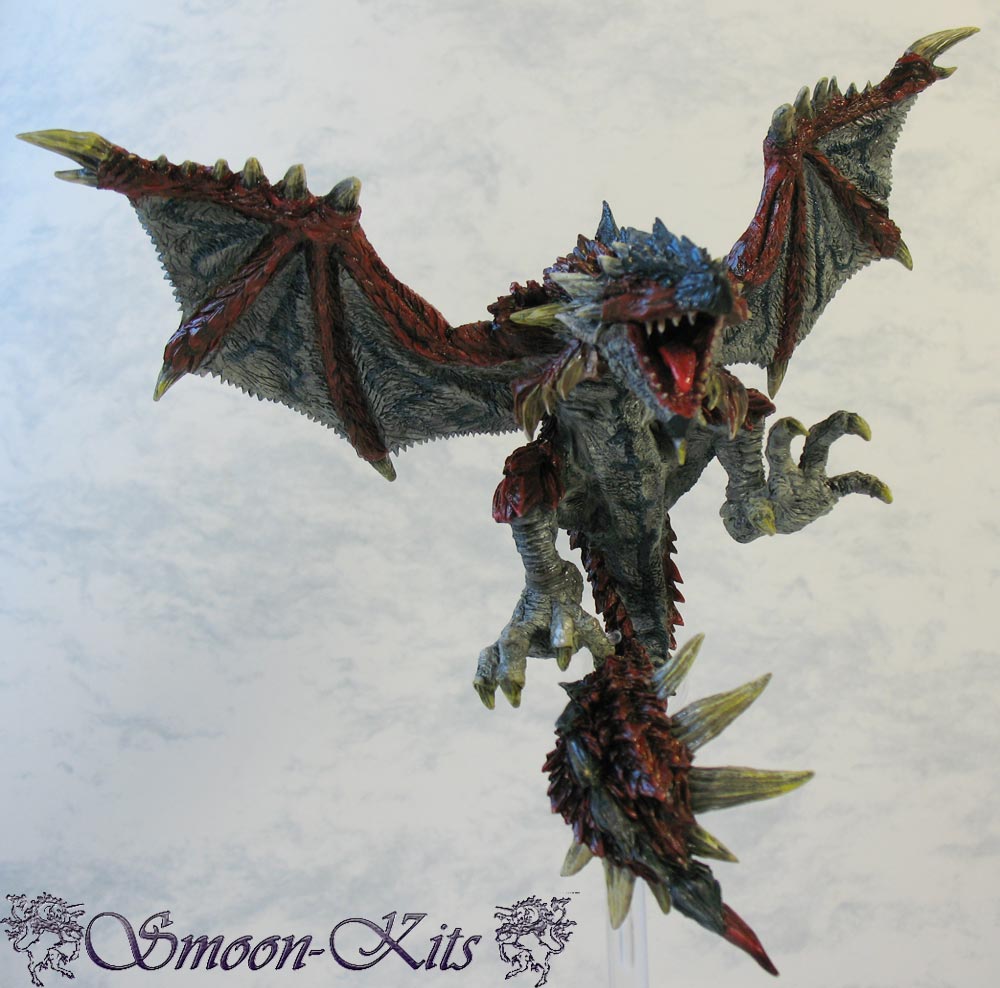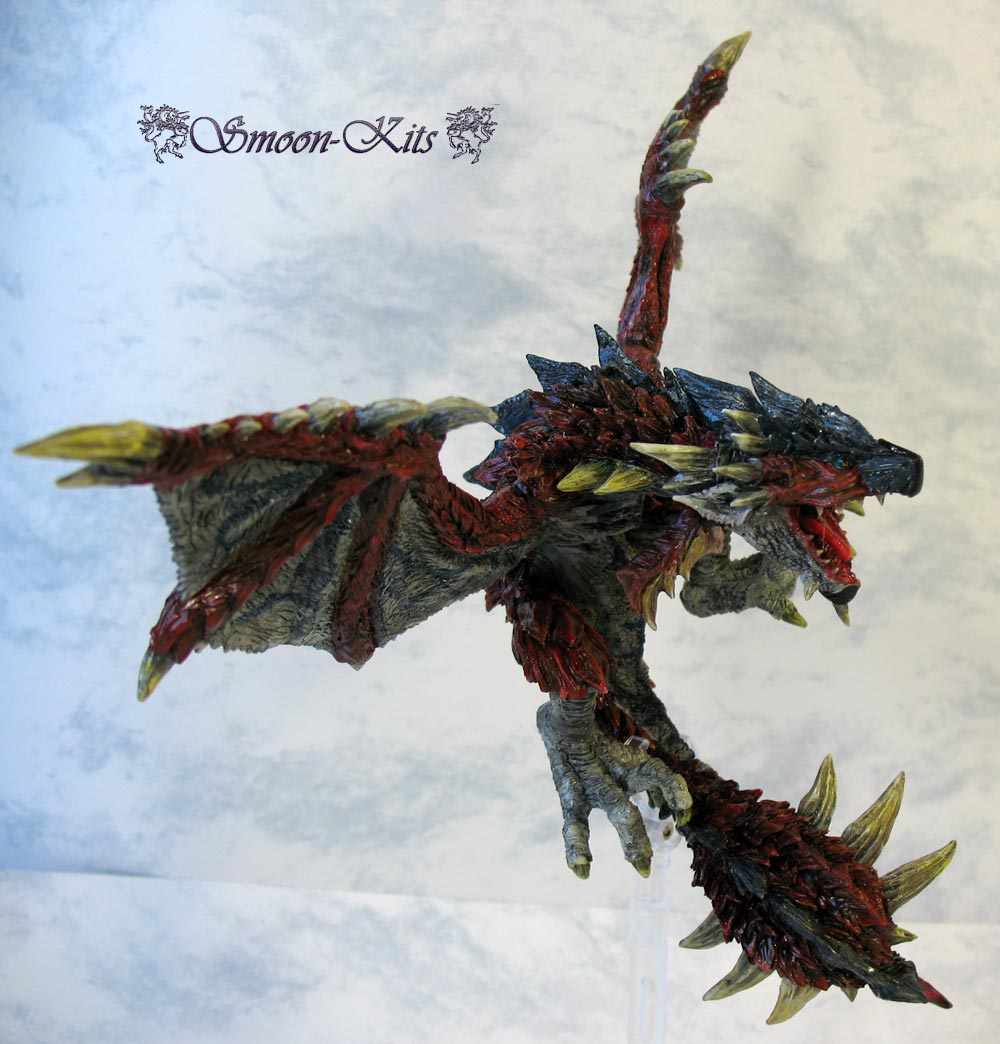 Picture Source
It's really cool, isn't it?
And it's originated from the CAPCOM computer game : MONSTER HUNTER
I hope it can become a new monster series like Godzilla.