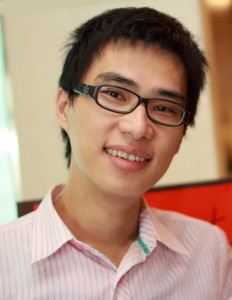 江家慶, a talented Resin kit sculptor, who won the championship of  HOBBY JAPAN sculptor campaign, is also well-known as "PKking" in the resin kit sculptor circle of Taiwan, fell in love with sketch and sculpture when he was a child, and start to create his original design of resin kits and the stories about ancient myth with his friends since senior high.
Until now, even though pirate copies of his masterpieces have been spread far and wide, he still persists in becoming the best resin kit sculptor of Taiwan, and works hard to enhance the quality and exquisite of his works. By the way , his works have been sold to China, Hong-Kong, Japan, Australia, Canada, USA, German, Sweden, Holland, New Zealand, Greek, France, South Korea, Spain, Brazil and Belgium.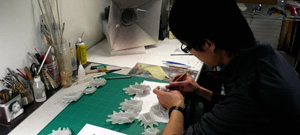 (revise and refine every kit before shipping to the customers.)
It's really a long way before reaching the dream, but we'll carry on, until the day that dreams come true.
Now, it's time for a new milestone, you can buy all works made by PKKing himself in this website, and enjoy the best service after shopping ,
what are you waiting for? Just surf the website and tell us what you want!

(You can buy original editions of PKKing' works here.)